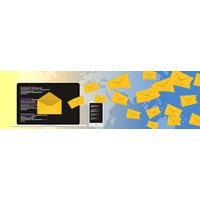 By John Dickson
By any measure, Ronald Mortensen is not qualified to serve as Assistant Secretary of State for the Bureau of Population, Refugees, and Migration (PRM). Except for the one that the Trump Administration uses for many of its nominations: a track record of hostility to the mission of the organization he/she is supposed to run.
On the surface, it would seem that a former Foreign Service Officer with USAID who worked in humanitarian relief situations would be a good choice. Mortenson, though, appears to have filled logistic roles, usually in short, "surge" stints, supporting team members and contractors arriving to deal directly with the specific crisis. Hardly the background to manage a billion-dollar budget for programs here and abroad that support refugee resettlement and protection or lead a team of experts across the U.S. Government in international meetings on refugee and migrant movements.
No, Mortenson was able to differentiate himself from the thousands of other officers and staff who work for USAID (a logical landing place for many Returned Peace Corps Volunteers) through his anti-immigrant stances as a Fellow at the Center for Immigration Studies for almost ten years. As a fellow at this euphemistic, self-proclaimed "low-immigrant, pro-immigrant" lobby organization for the past nine years, he regularly submitted blogs railing about immigrants in the U.S., refusing to acknowledge the current declines in both undocumented residents and illegal border crossings.
Rather, he is on the front lines in the current political climate of fear-mongering about immigrants as a "destructive force" in American society.
Put yourself in the position of a foreign counterpart who the U.S. would want to enlist as a partner to cooperate on the real issues of global movements or peoples, including the current record number of displaced people across the globe. Armed with a sheaf of Ron Mortensen's railings about immigration, this foreign leader needs to engage the United States on any number of issues, including "migrant integration and returns to country of origin; protection of asylum-seekers, refugees, and other vulnerable migrants; combating migrant smuggling and trafficking; human rights of migrants; and the links between migration and development," according to the State Department's website. Why bother talking to this man? Why bother engaging a country that separates children from their parents at the border as they request asylum from violence in their own homes?
It is not surprising that the United Nations member states roundly rejected the Trump nominee to head the International Organization of Migration this past week. Foreigners do not want the headaches and stress of futile effort it would take to turn around U.S. policies that run counter to the mission of protecting refugees and migrants.

Many of us in the U.S. disagree with the Trump Administration's stances towards refugees and migrants. As private citizens, we need to show the rest of the world that this is not what the U.S. stands for, and that we are the thread of hope in turning around these policies in the not too distant future.
A first, easy step is to raise your voice against the nomination of Ronald Mortensen to represent us on these issues. You can contact your representatives in Congress, using this sample letter for members of the Peace Corps community: https://bit.ly/2JBBGQG.
---