Refugees at Very High Risk During COVID-19 Pandemic
The current worldwide pandemic of COVID-19 has spared no country or community. Refugees living in camps and detention centers around the world are at especially high risk from COVID-19 due to such factors as population density, lack of water and sanitation, very limited access to medical care, underlying health issues (weak immune systems, malnutrition, malaria, etc.), and poor communication/education related to mitigating the virus. In addition, donors are stretched thin, travel restrictions are limiting aid workers' interventions, and countries are reluctant to accept refugees in the midst of this crisis.
Peace Corps Community for Refugees recognizes the particular impact on displaced individuals and families in the United States and abroad. Our website now includes links to information on current pandemic conditions and related services in support of refugees and immigrants.

---
Volunteering with Refugees in Greece Paused

With the onset of this global pandemic, we would like to update you on the situation on Lesvos, and let you know that we are not recommending volunteers travel to Greece for the foreseeable future. However, the situation around the world is disastrous for refugees, particularly with the spread of Covid-19. NGOs working to support refugees need our help to purchase basic supplies and to continue to provide support to the thousands of people living in camps on the island. Please read more about the current situation and a list of organizations to donate to here.
 

Refugee Council USA's state and local advocacy toolkit and volunteer opportunities

Last month, PCC4Refugees met with Refugee Council USA's (RCUSA) Advocacy Coordinator, Sarah Seniuk. They are focusing their attention on new state and local level advocacy efforts to support refugees.

Please see their new toolkit for more information and other ways to advocate in your communities. RCUSA's website also lists volunteer opportunities that support refugees all over the country. Visit https://rcusa.org/get-involved/volunteer/ to see!
 

IRC webinar and resources
The International Rescue Committee (IRC) hosted a webinar earlier this year for PCC4Refugees to share information about the refugee resettlement situation and opportunities for members to volunteer and get involved with IRC. You can watch the IRC recording here.

IRC is also providing resources to refugees during this challenging time. This story highlights ways to help. In addition, the majority of volunteer opportunities have become remote and you can find updated information on their volunteer opportunity page: www.rescue.org/volunteer.

Other resources include:

 Open Doors for Refugees
Open Doors for Refugees in Madison, Wisconsin, led by RPCV Madeline Uraneck, is inviting anyone to participate in a pledge drive to benefit walkers and refugee families who call Madison home through Walk your Talk. Throughout the month of May, take the pledge to donate any amount per mile that you walk, run or bike. Join the initiative and post and share on the event Facebook page so your friends can cheer you on!
Open Doors for Refugees also developed COVID-related resources and had them translated into four languages - Arabic, Swahili, French, Farsi, English). Email OpenDoorsforRefugees@gmail.com to obtain the translated documents, or consider translating guides for your own community!
 

  Central Ohio RPCVs Supporting Refugees

RPCV Brittany Baker and the Central Ohio Returned Peace Corps Association (CORVA) are connecting to refugee-support opportunities. They are supporting the Bhutanese Community of Central Ohio (BCCO) that serves newly resettled Bhutanese refugees in Central Ohio and is spreading the word about a newsletter produced by a local high school student that provides local news in Telugu, English, Tamil and French since 2018.

Since the Trump administration reinterpreted a 2008 agreement with Vietnam to expand the categories of refugees it can deport, refugees and immigrants who fled the Vietnam War have been greatly affected by deportations. Members of CORVA are standing with and advocating for Cambodian Americans in Central Ohio who are being deported. Read more about advocacy here.

To get involved in the local RPCV community in Central Ohio and to learn more about refugee advocacy, please visit the local RPCV group, Central Ohio Returned Peace Corps Association or contact Brittany Baker, baker.brittany8@gmail.com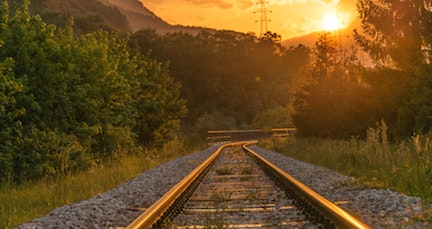 RPCVs Volunteering at the US Southern Border

A group of RPCVs recently assisted Al Otro Lado by telephoning highly vulnerable asylum seekers in Tijuana and interviewing them in Spanish in order to complete medical parole requests for these individuals subjected to Migrant Protection Protocols (MPP) and for persons subjected to illegal metering in Tijuana who are still waiting for their "turn" to present themselves to request asylum. If you are interested in using your Spanish language skills or if you have legal experience, check out the opportunities to assist on our website.
---
 Save the Date - World Refugee Day is June 2020!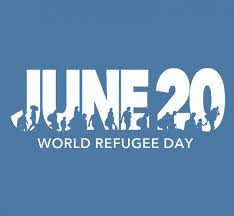 Each June 20, the world celebrates World Refugee Day to celebrate, honor, recognize, and stand with refugees. Stay tuned for more  information on events. You can read here for more information on what you can do. 

 

Join Our Team!
Do you like networking, writing, or websites? PCC4Refugees is looking for additional support to help build strong links with refugee-serving organizations, improve our website, and share great stories about refugee support. Please email info@pcc4refugees.org for more information and to join!
 

  Community Support Efforts
Learn what others in the Peace Corps Community and NPCA Affiliate Groups have been doing to support refugees in our featured Articles.
Are you serving refugees in your community? We would love to hear what you're up to! Your answers help us stay connected to Peace Corps Community efforts by sharing stories and experiences with others through outreach. Please take a short survey!
 

Helpful Resources
Find helpful resources for supporting refugees.
CONTACT US
info@pcc4refugees.org 
www.PCC4Refugees.org