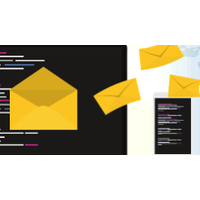 Dear RPCV friends and colleagues,
We want to thank the scores of ​Returned Peace Corps Volunteers across the country who have sent letters to their U.S. Senators opposing the nomination of Ronald Mortensen as assistant secretary of state for refugees and migration. If you have not done so already, please take a few minutes to ask your Senators to oppose this nomination, which requires Senate approval. See details on how to send your letter below.

A fellow at the conservative Center for Immigration Studies, Mortensen is one of the nation's harshest critics of immigration reform even attacking Republican Senators John McCain and Marco Rubio, the Mormon Church, and evangelical leaders who support reform. This nomination is further evidence of the Trump administration's systematic campaign to reduce refugee admissions to historic lows and dismantle the network of community-based non-profits (once over 320), mostly faith-based organizations, which have resettled refugees since the Refugee Act of 1980 became law.
To learn more about Mr. Mortensen, see this carefully researched Atlantic Magazine article:
https://www.theatlantic.com/international/archive/2018/05/trumps-pick-to-lead-refugee-efforts-is-a-critic-of-immigration/561515/
To send your letters, we suggest you use the link below.
Just click-on the link, fill out your personal information, review and adapt the sample letter, or write your own, and hit "Send." Your letter will automatically go to both Senators. You'll even get an immediate response confirming that your letters were sent. (The National Peace Corps Association generously provided this service.)
Here's the link: https://bit.ly/2JBBGQG
Also, please consider writing a short letter in opposition to President Trump's policies on immigration and refugee assistance and his nomination of Mortensen to your local paper. For specific instructions on how to send your letter, google the name of your newspaper and the words "How to submit a letter".​
Thank you and Best Wishes from your friends at Peace Corps Community for Refugees: Barbara Busch, Tino Calabia, Colleen Conroy, Peter Deekle, John Dickson, Don Drach, Lisa Lynn Hill, Valerie Kurka, Pat Nyhan
---